6 Must-Do Activities

on Playa Del Carmen's 5th Avenue

By Clarissa Buch

As one of the most popular tourist attractions in Mexico, Playa Del Carmen's Fifth Avenue is a hotbed for high-end retailers, bars, restaurants, local shops, cafes, street entertainment, and more.

Most of the action happens on Fifth Avenue's three-mile stretch of pedestrian walkway called Quinta Avenida. The area runs parallel to the beach, making it a perfect activity after you've enjoyed a few hours on the sand.

As you wander, keep your eyes peeled for street performers, ranging from fire breathers and painted mimes, to musicians and break dancers. And most importantly, don't be afraid to journey beyond Fifth Avenue. If you have the time, there are dozens of shops and restaurants located a few blocks on either side of Quinta Avenida, too.

With so much to do, you need to start your journey on Fifth Avenue with a game plan. Here's what your must-do list on Quinta Avenida should look like:
As you wander, keep your eyes peeled for street performers, ranging from fire breathers and painted mimes, to musicians and break dancers.
Check Out the Shops. From Forever 21 and Victoria's Secret to Zara, Lacoste, and even a Harley Davidson store, Fifth Avenue is replete with modern and recognized brands. There is a bounty of flea market-style stalls too, filled with locally made goods and souvenirs.

If you're looking to bring back a few authentic souvenirs, look out for hand-painted ceramic pieces, large colorful blankets, and of course, alcohol. Before you purchase, make sure the item was made in Mexico. Otherwise, keep an eye out for two large shopping centers on Fifth Avenue -- Paseo del Carmen, located just past the ferry docks on the south end and only steps before Playacar Palace, and Quinta Alegria, right off the corner of Constituyentes. As Fifth Avenue grows, more shops can also be found nearby on First Avenue and 10th Avenue.

Parque Fundadores. This seaside public park is filled with exciting tourist attractions. Look out for the Nuestra Señora del Carmen Church, the Portal Maya 2012 bronze statue, and local entertainment including Mayan Dancers and flying Papantla performers. There is also a kid's play area and easy beach access.

Grab a Bite. As you explore Quinta Avenida, you're more than likely to work up an appetite. As many of the restaurants on Fifth Avenue are geared to tourists, you'll notice that prices are higher compared to restaurants off the main stretch. However, for those who want to experience the vibrance of Quinta Avenida, consider El Muelle, a seafood restaurant on the corner of 32nd Street and Fifth Avenue; or 500 Gramos Grill, a meat and pasta restaurant located between 34th and 38th Streets on Fifth Avenue. For those interested in Mexican craft beer and small bites, try Club de la Cerveza on 38th Street and Fifth Avenue.

Visit 12th Street Bars. Planning to spend the later evening on Fifth Avenue? Luckily, right off Quinta Avenida, walk to 10th Street to find many of the area's best bars and nightlife spots. On 10th Street between Fifth and 10th Avenues, stop by Don Mezcal, Bar Ranita, or L'ambassade. Not sure where to start? Consider a pub crawl instead, where you will visit the best bars, sip unlimited drinks, and enjoy easy access. Most bars and clubs stay open until 5 a.m.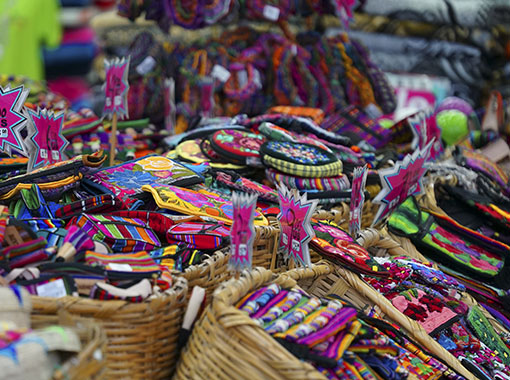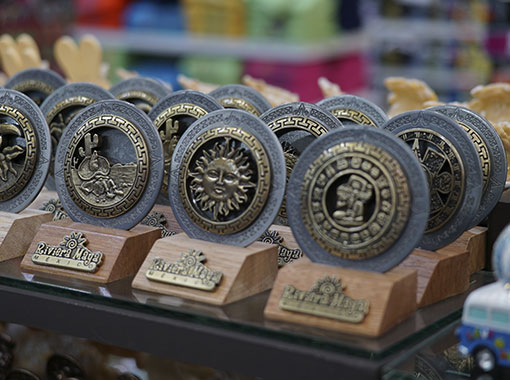 Find a Secret Mayan Ruin. In between shopping, squeeze in some history with a quick Mayan detour. Between 12th and 14th Streets on Fifth Avenue, find a handful of small ruins that are hardly visited by tourists.

Rainy Day? Visit L'Aquarium, a large aquarium with more than 10,000 animals in 45 different exhibits, located just off of Fifth Avenue. From dark terrariums to Yucatan "cenotes" -- natural limestone sinkholes that are sacred to the Maya -- spend a few hours exploring L'Aquarium's three floors or opt for a guided tour.

If you're staying at Playacar Palace, getting to Quinta Avenida involves little more than walking out of the resort's lobby, but even if you are booked at another Palace Resorts haven in Cancun, it can easily be visited on a day trip.