8 Tips to Haggling

In Street Markets

Tans Fade But Knick-Knacks Are Forever
You are in Jamaica or Mexico, or anywhere in the Caribbean and you decide you want to do some local shopping at your closest street market. Great idea, there's nothing quite like walking through stalls of locally produced arts and crafts to find that unique keepsake or unforgettable gift for yourself or a loved one – or to make everyone at the office green with envy at after your resort trip is over. After all, tans fade, but knick-knacks are forever!

And there it is, an amazingly detailed sculpture or woodwork from what has to be the artistic master on the island. The day is going amazing. You're in the middle of a treasure trove of goods and you are ready to take them with you and keep them forever. Everything is perfect and then you ask the proprietor how much he or she wants, and…

$200!!!

He must be talking about Jamaican dollars, right? Mexican pesos? "No, man! I mean in American!" he says, as your jaw hits the pavement. You don't know whether to laugh or cry. It looks like you're going home empty handed. But wait? You've just started the dance. We'll help you put on your tap shoes to figure out how to tango with locals when it comes to haggling out a good price for that item.
In any negotiation, things can get heated, but never forget that an animated haggling session is not personal.
Keep Control of the Situation
Don't Show Your Hand

Nothing puts you at more of a disadvantage than over-the-top excitement at finding a particular item. Effusive praise for the craftsmanship or artistry of a piece tells the seller you are willing to pay top dollar. So keep that excitement on the inside, until you pay for the piece. Then you are allowed to go nuts!

Have a Game Plan for Your Haggle

Some people say start really low, other argue against going too low for fear of getting off on the wrong foot. Either way, the most important thing is to have a number in your head before you start. The give and take of street market negotiation is a subtle art, but you won't be able to participate if you don't have an ideal price in your head. Whether you are willing to just get close to that number or have to land exactly on it, you must decide beforehand or crafty vendors will see right through you.

Be Ready to Walk Away Empty Handed

Sure, the prospect of going away without that piece that would be perfect for your coffee table gnaws at your insides, but control the fear and know that the vendor probably has to sell it more than you have to buy it. So long as you are willing to walk away without the piece, you are in control of the situation.

Smile and Show Strength
Don't Allow Yourself to be Taken

Figuratively, but also literally. Many vendors hang out at the entrance of the market or at other locations altogether and try to walk you to their space, right through the rest of the market. Don't let that happen. If you walk with him all the way to his or her stall, then there will be more pressure to buy something you might not like. Plus, you'll be missing out on meandering through the rest of the market before settling on what to buy – and that's half of the joy of street markets.

No Matter the Result, Always Be Polite

In any negotiation, things can get heated, but never forget that an animated haggling session is not personal. So don't make it so by being aggressive or insulting. In fact, politeness is the best way to win over most vendors. This is their job and respecting that goes a long way to a successful outcome for both sides.

Go With a Partner

It's always easier if you have a loved one or friend with you at a street market. They can provide backup and a sounding board for any purchase and help with negotiation – two against one is better odds. You could also have some fun and set up a good buyer, bad buyer scenario beforehand and try it out.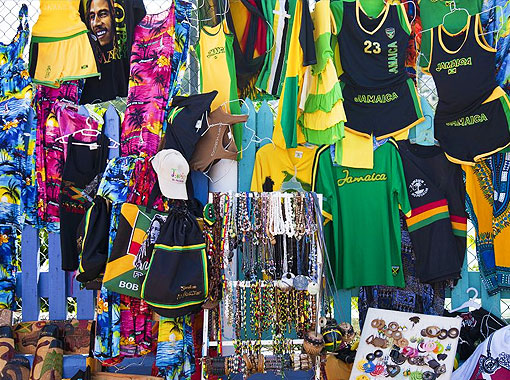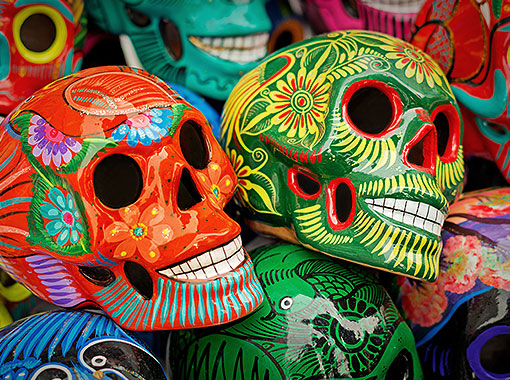 Keep Count and Enjoy Yourself
Have Cash Ready and Know the Exchange Rate

Okay, so you've successfully handled a negotiation and are happy with the price agreed to. You go to your wallet and find an empty billfold. Not good. Most street markets are cash only so have that ready. Also, not all take foreign currency, even the mighty American dollar. If you don't have a calculator to figure out exchange rate, all the progress you made in negotiating can be lost by bad math.

Have Fun

Most importantly, make sure you enjoy the experience. You are on vacation, the point is to have fun. Of course, shopping can add to that enjoyment but too much pressure and too much hardcore haggling could take away from that. So keep it in check and go back to the resort with a smile on your face.