7 Ways to Make Your Vacation

Spa Day the Best Ever

By Crystal McCormick
Vacations are meant for unwinding, and nothing can match the unadulterated pampering of a serene day at the spa. Whether it's a calming massage to melt away your stresses or a quenching facial treatment that leaves you fresh-faced and revitalized, a trip to the spa should be a required part of any vacation.

That's why you have to make the most out of your visit to the spa on your vacation. To help you on your way to total inner and outer bliss, we've compiled a list of spa day tips to help you prepare for your spa day to make sure you get the absolute most fun, relaxation, and enjoyment out of the experience!
Communication is key in most areas of life, and this also goes for getting the most out of your spa day massage.
Work on Your Pre-Spa Game

When booking your vacation spa day, it's crucial to plan out what you would like to have done ahead of time. Nothing will spoil the start of your relaxing day like having to go over and choose from a gazillion different services, some that you may have never heard of!

Are you in desperate need of a pampering pedicure or is deep tissue massage more your thing? Think about what your dream spa day consists of and have a plan of desired services in mind when booking or arriving at your appointment.

At many resorts with extensive spa facilities, like Palace Resorts in Mexico and Jamaica, visitors can go online to check out the wide breadth of services and organize their visits.

Hydrate, Hydrate, Hydrate

One of the biggest mistakes that first time spa goers make is not drinking enough water beforehand, which can lead to dizziness, headaches and muscle aches, especially if you're getting a massage or going into a steam room or sauna.

As well as keeping you feeling well, drinking a good amount of water before and directly after skincare spa treatments is thought to help maximize their effectiveness leaving your skin looking fresher, longer.

Try Something New

If you're a spa-day aficionado, you probably have a good idea of what services you want before scheduling an appointment, but when on a Caribbean holiday why not try something new and exciting?

At high-end resorts like Le Blanc Spa Resort in Mexico, you can indulge in everything from exotic facials, hydrotherapy, and even using tiny fish to revitalize your tootsies at BlancSpa. Go ahead, feed your adventurous side. You're on vacation!

Communicate During Your Session

Communication is key in most areas of life, and this also goes for getting the most out of your spa day massage.

Are the lights too bright? Is the room too cold? Pressure not enough? Speak up! You may feel like a bossy ingrate at first, but trust us, your masseuse will appreciate the feedback.

Also, before your massage service begins, let your therapist know if you're feeling particularly stressed or sore in a certain area so they can focus their attention on trouble areas.

Skip the Pre-Spa Burger and Fries

Nothing's worse than feeling bloated or gassy right before you're about to get a deep tissue massage. So, avoid discomfort or (god forbid) an embarrassing bodily function mishap by eating a light meal before your spa day.

It's also a good idea to check if your spa day includes any food, especially if you have a full day of pampering in front of you. Feeling hangry will only take away from the relaxing experience, which is the whole point!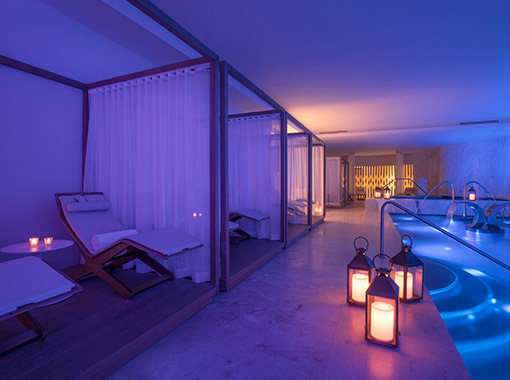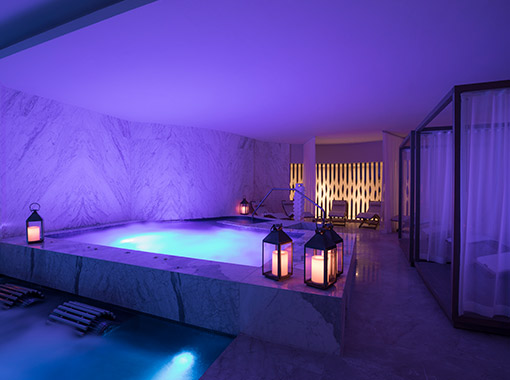 Choose Spa Day Companions Wisely

If you're vacationing with others, think long and hard before you automatically invite someone along to your spa day. While a relaxing day getting pampered may be perfect for you and your lifelong bestie, inviting a co-worker or (yikes!) your mother-in-law, may result in more stress and less relaxation.

This is your vacation and you deserve a little R&R, darn it! So, make sure whomever you bring along vibes with you and your idea of unwinding. And when in doubt, opt for a spa day for one – it'll be better than having a Debbie Downer along for the ride.

Leave Your Worries Behind

One of the most important tips for making the most of your spa day is to relax! You can indulge in every spa treatment known to man but if your mind is racing throughout, there's a good chance you won't be able to reap the rewards of a spa day.

When you step into your appointment, make a conscious decision to leave everything on your mind at the door and enter the spa with calmness and clarity. Your treatment is not the time to address your thoughts or worries, because after all, your mind needs to relax as much as your body does.