All the Water Fun

You Can Have in Cancun

When you think about a Mexican getaway, enjoying all that the pristine turquoise waters of Caribbean should be at the top of your vacation to-do-list.

Lucky for you, when trekking down to Cancun, you don't have to look far for a plethora of fun-filled water activities to keep your holiday schedule packed with diversion and excitement – especially when staying at Palace Resorts.
From hanging ten like you were born on a surfboard to exploring ancient swimming holes, here's how to splish-splash your way to a vacation you won't soon forget.
Surf Zone
Though not known for its swells, Cancun still packs a big punch in the surfing department. When staying at Palace Resorts, beginners can learn to catch some waves literally steps from their suite at the surf school in the hotel zone.

Don't feel like braving the salty seas on your board just yet? Palace has you covered there, too. Try your hand at some simulated wave action on the exciting (and safe) Flowrider at Moon Palace Cancun without even stepping foot off of the resort grounds.
Into the Deep
Get Your Fish On

Cancun may be the most popular vacation spot in the whole of the Caribbean, but when it comes to fishing, it might just be Mexico's best-kept secret as it's right on the migratory route of some of the world's most sought-after fish.

While in Cancun, charter Fishing tours are your best bet if you want to cast a line in to the bountiful seas full of Sailfish, Marlin and Dolphin Fish.

A private deep-sea fishing charter is recommended for the experienced anglers going after the big fish, while shared fishing charters are perfect if you are traveling alone or as a couple and would like to experience deep sea fishing while meeting new people.

Snorkeling/Diving

What's a sun-filled Mexican holiday without exploring the beautiful sea life and breathtaking coral reefs while snorkeling?

And since most of the water in Cancun, Cozumel, and Isla Mujeres has incredible visibility and is teeming with life, it's no wonder it regularly lands at the top of many lists of the best snorkeling spots.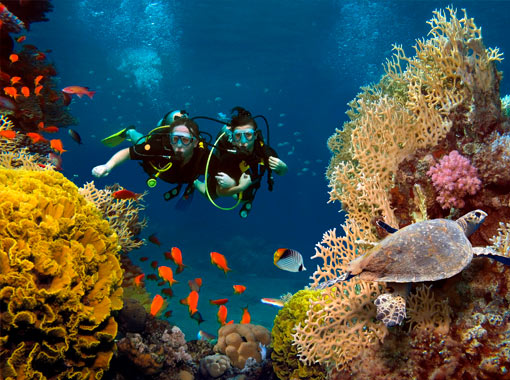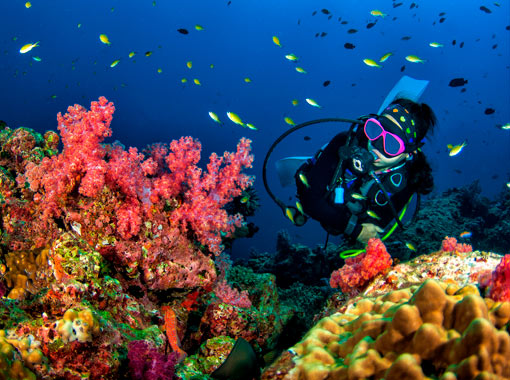 Getting Extreme
Aquaworld Adventure

With everything from glass-bottom boats, to extreme watersport, and all manner of tours, Aquaworld brings the Caribbean to your feet.

You can even drive your own mini submarine at Aquaworld, perfect to explore the waters off Cancun discovering Mexico's sea life without even getting your head wet.

See and Experience Cenotes

If you want an extraordinary water experience, you'll be hard pressed to find something more interesting than a cenote – and with over 6,000 of these limestone sinkholes filled with water, Riviera Maya could very well make Cenotes their natural treasure.